Kenku are a fictional race of bird-like, humanoid creatures in the Dungeons & Dragons fantasy roleplaying game. They have appeared in multiple editions in the. Benefit: You gain a +3 to attack rolls while flanking instead of +2, or you grant a + 3 bonus to attack rolls or skill checks when aiding another instead of the normal. So I signed up for D&Di to play with the character builder and noticed that Kenku is playable race. After reading a little bit about them online.
| | |
| --- | --- |
| Author: | Daitaur Tygokinos |
| Country: | Cayman Islands |
| Language: | English (Spanish) |
| Genre: | Relationship |
| Published (Last): | 27 April 2017 |
| Pages: | 454 |
| PDF File Size: | 3.9 Mb |
| ePub File Size: | 8.16 Mb |
| ISBN: | 708-6-85576-584-1 |
| Downloads: | 53205 |
| Price: | Free* [*Free Regsitration Required] |
| Uploader: | Tuzragore |
This site works best with JavaScript enabled. Please enable JavaScript to get the best experience from this site.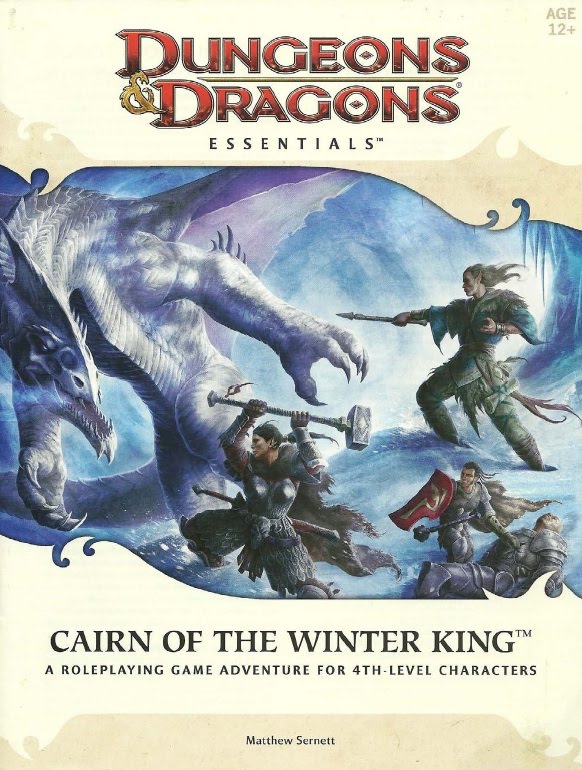 All over the internet, I see people either coming up with fun character ideas for kenku's or claiming that the race is entirely unplayable. As someone that rarely gets to play but has always wanted to go with a kenku, I was hoping to get an answer straight from the horses mouth. To everyone and anyone that has played a kenku, tell me if it's as tedious as everyone makes it out to be. What's fun about it?
Kenku – Wikipedia
How have to found ways around the tougher RP aspects? What do your other players and DM think about your choice and actions?
Do they try to mediate and help you a bit, or are you left to your own devices on how you get about? What's the overall experience like? I have played multiple Kenku since their release.
Who has ACTUALLY played a kenku?
It's mostly just like playing a flightless Aarakocra with cool mimicry powers. If you mean the whole "likes to follow orders" character flaw that they have; most parties seem fine with the Kenku player minion-ing about, and it leads to some funny situations when the Kenku tries to follow orders to the letter when the orders maybe rnd meant to be so specific.
The guy in my group takes his time to communicate as a kenku, like he is sifting through dozens of phrases he kennku heard and picking the ones that are appropriate. Also does a little bit of short quotes from movies and such that aren't obviously out of context, like one liners. You ask me what the answer is? You already know what the answer to life is.
You fear it more than the strike of a viper, the ravages of disease, the ire of a lover.
The answer is always death. But death is a gentle mistress with a sweet embrace, and you owe her a debt of restitution. Life is not a gift, it is a loan.
As mentioned in Volo's, it's important to include the meaning of the sounds in your description, as players will often have a heard time deciphering what you're trying to say. My player speaks normally, we just keep it in mind that it might be slightly unsettling to NPC's. I impose disadvantage in the right moments, its the price kenk have to pay for the ability to kenkk any sound or voice. Check out my homebrew: They could literally deliver messages in the voice of their steward.
But yes, I am actually intimidate to play one because I don't think I could due it justice or otherwise figure out how to communicate with the group. Perfection is a path, not a destination. It is a long road, on one side is vnd high mountain, dnx the other a steep fall. Perfection is a narrow path and it is full of rocks and potholes. In accepting this, I am free. My DM has said that if anyone plays a kenku, he's decided that the Raven Queen he's definitely a fan of her has given them all the ability to speak.
My son is playing a Kenku and he is a creepy weird character This is a good read – as I have created a Kenku Fey Pact Warlock I can't wait to play – but haven't dnf too sure how to handle it.
MODERATORS
I will definitely discuss it with my DM to see what we can work out. I'm so glad I found this thread! I haven't played a Kenku before, but am VERY interested and find their personalities and quirks very interesting and potentially very fun for an RP heavy session with friends. That being said, what classes are ideal in a 3. I have only ever played Rangers and Fighters and would like to get away from both classes.
Kenku – Eberron Unlimited
And it seems most magic classes are hard for me to wrap my feeble mind around, haha. From fellow Kenku players, what recommendations might you have for class choice with the Kenku? For fun, I would recommend getting a list of cool One Liners or song lyrics that you could use. It is a little meta for the setting, but most players get it and love it.
Marukeru Kenku is not easy to rp. You have to put some madness in your character. You should not rp it just as a "gray human with strange nose". It is race that has course on it. Rouge, Wizards and Warlocks should work nice with. But if you do not like playing 4s characters then for the joy of game i would suggest some sticking to classic lawful races. This is all well kenkuu good.
I got enough to work with that I fleshed out my crow and feel pretty cozy with how I'll work him. Thanks to all of you for the advice and stories, and keep it coming both for me as I progress and for new comers to the thread. After all this, feel like each race should have it's own forum section, like classes do mods? Rollback Post to Revision RollBack.
Last edited by Metamongoose: Yeah we discussed how strange it would kenlu to hear a sentence that might change voices partway through, or every sentence is another persons voice.
Nothing Right Now DM-ing: The Secrets of Skyhorn Lighthouse Check out my homebrew: Imitatores Sapiens, Followers of Wisdom Perfection is a path, not a destination. So Kenkus are more or less Bumblebee from the Transformers movie. Actually, I am using the Tengu from Pathfinder as my base, translated over to 3.
And it would seem the Kenku in his world don't quite have the course madness to them. So what is the reason they lost wings?